SOUL IN TOUCH
Thai Yoga Bodywork - Trainings & Retreats
Indonesia : 11-20 Aug, 2023
Thai Yoga Bodywork / Yoga Thai Massage - Ubud, Bali
---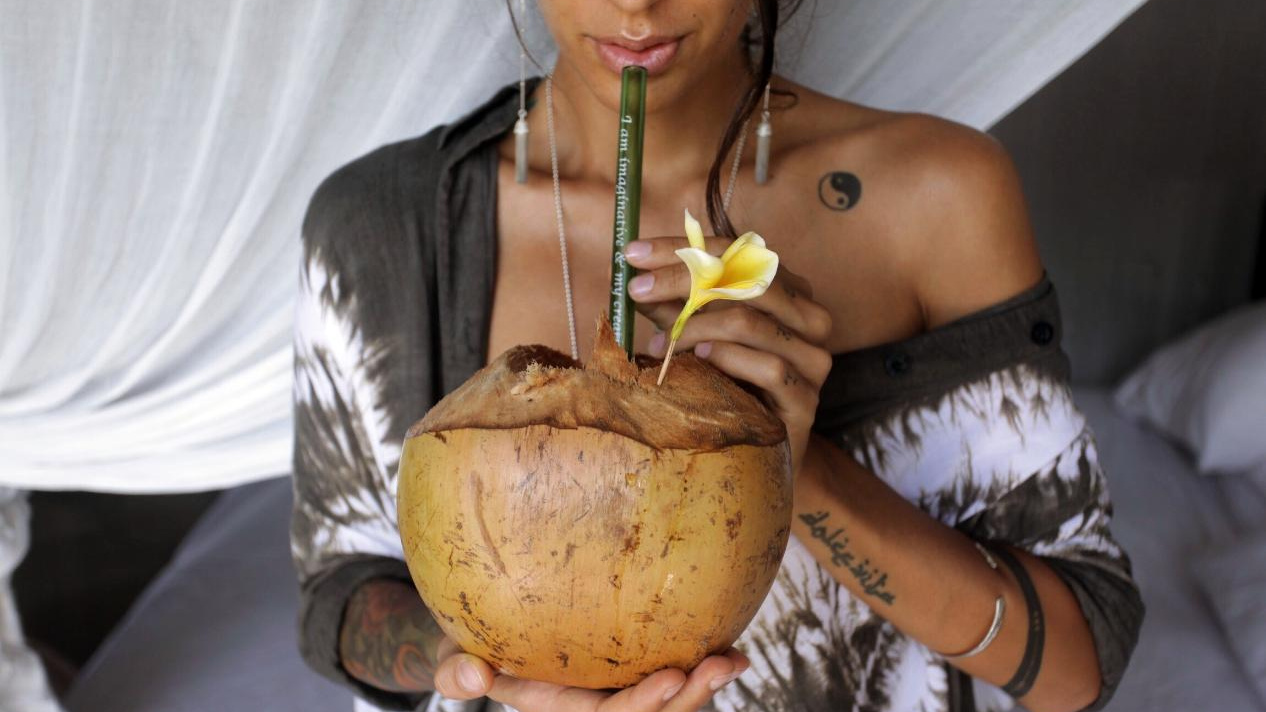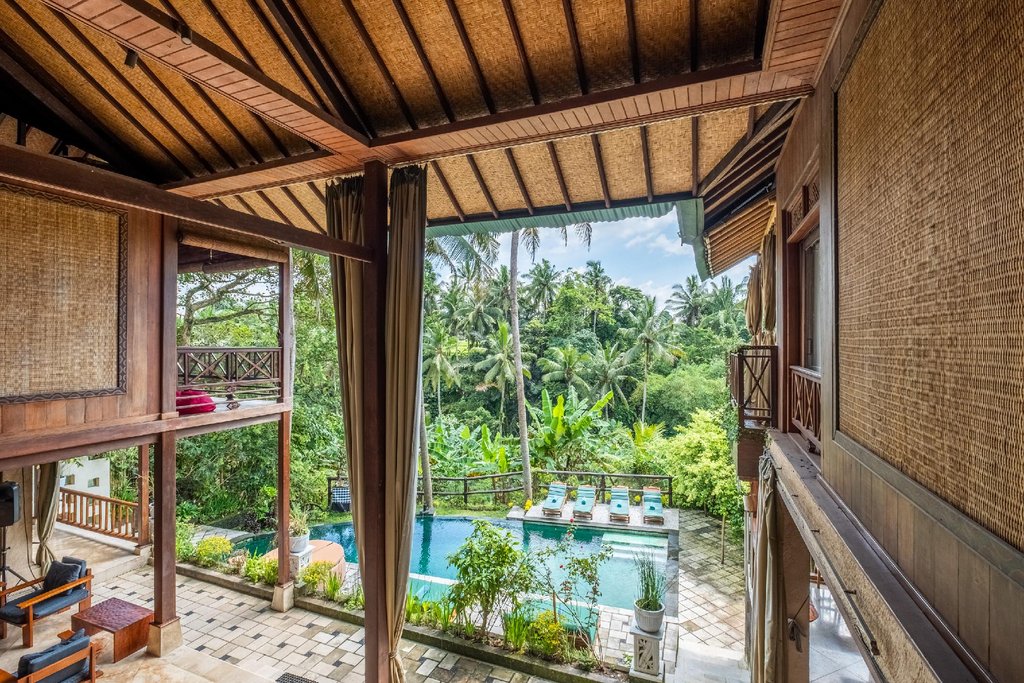 Let your dreams come true!
Sacred bodywork in Bali
Thai Yoga Bodywork / Yoga Thai Massage

Reserve your place today...

Let your dreams come true!
Unlock the power of conscious touch. Master the art of Thai Yoga Massage. Start your journey today.
When I went to my first Thaï Massage Course at LAHU Village in Thailand, I was kind of lost, suffering from anxiety attacks, was stressed out and hoping that Thaï Massage could offer me a fresh start. What attracted me to this course was not the massage techniques, but the offer to embark onto a journey of self discovery, to observe without judgement and connect in a natural environment to nature and other humans.
After this Course I felt like a different human, rejuvenated, full of energy and purpose. In my example I got the answer to my question: "Why am I here for?" I'm here to be at service, at service to myself and others.
To touch far beyond the physical body means to touch consciously with presence and awareness. All of that and much more we will explore together, and entering into the mystic unknown.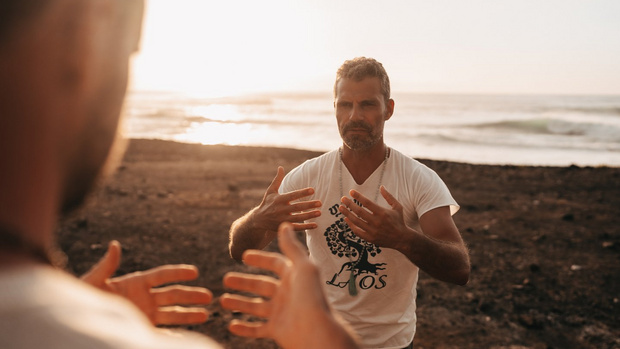 This course is created and designed for practitioners of all levels, and if you're completely new to Thai Massage, I've got you covered.
More than just a different bodywork form, SOUL IN TOUCH unites energetic & relaxing moments and balances YIN & YANG energies we all hold within us.
This unique meditative practice is like a beautiful dance, that increases presence and awareness, awakens the inner guide, and creates space to release emotions.
In this way of treating, we co-create a space of healing, leaving alpha/beta brain waves and entering into delta/theta where self healing sources can be accessed. We enter in a space, where control doesn't exist anymore and the both giver and receiver entering into a space of timelessness and bliss.
SOUL IN TOUCH consists of different Bodywork Techniques – Thaï Massage, elements of Osteopathy and Physiotherapy as well as Sensory Repatterning, a unique Somatic Bodywork experience.
So I have created a space for professionals to get inspired not just by the innovative course content, but also by each other and getting to know themselves on a deeper level.
start your dream journey now
Connect to your self first, so you can connect & be present with others
Learn the essence of Qi Gong & how this beautiful practice teaches us body mechanics for the Bodywork practice as well as bringing us into the present moment
Qi Gong & YogaQiFlow will prepare you for the Bodywork Practice, not just physically, but also mentally, emotionally and spiritually
Yin & Yang Principals and elements from Chinese Medicine will be part of the course
Certificate from IPHM (International Practitioners of Holistic Medicine)
Meeting like minded people & getting nourished by each other
8 days of guided practices
9 Nights Accommodation in a beautiful Retreat Center in Ubud
Daily delicious breakfast, lunch & dinner
06:30 – 8:30 Guided Qi Gong & Yoga Qi Flow/Vinyasa practice*
08:30 – 9:45 Breakfast
09:45 – 13:30 Qi Exploration, Chanting, Thai Bodywork practice
13:30 – 15:30 Lunch, Free Time
15:30 – 18:45 Thai Bodywork practice
19:00 – 20:15 Dinner & Chats
20:15 – 21:15 Yin Yoga, Chi Circle, Exploring Qi, etc.*
21:15 Rest, noble silence until 09:45
The program starts 11th August at 17.00 with an Opening Circle and ends 20th August after breakfast.
Check out at 12.00 pm. Schedule subject to change.
*these sessions are also guided by Mickey Space.

Villa Gaia, Jl. Sriwedari no.5, Br Tegallantang, Ubud, Kabupaten Gianyar, Bali 80571
Early-Bird-Pricing
from €1049 to €2249
Master Suite (4 People) | Shared Room (2 People) | Terrace Suite - Delux - valid until 15.06.23

Full Course (Incl Manual & Excursions)
Bathroom en suite
Healthy Full Board Meals (1-3 x daily)
Full-Pricing
from €1149 to €2399
Master Suite (4 People) | Shared Room (2 People) | Terrace Suite - Delux

Full Course (Incl Manual & Excursions)
Bathroom en suite
Healthy Full Board Meals (1-3 x daily)
Let me know when you are free
Namaste, my name is Marco and I'm an Italian from Munich who is passionate about sports and their meditative aspects. Growing up in Germany I became an avid soccer player and finished my professional formation as an industrial clerk. My life has taken an unexpected turn when I decided to leave my corporate job and step out of my comfort zone in order to discover my true purpose in life. This search led me to Thailand where I studied Thaï Yoga Massage and to San Diego where I studied Holistic Health, Bodywork, Yoga & Qi Gong.
Fusing them all together I created a bodywork healing therapy called SOUL IN TOUCH and a signature style yoga called YogaQiFlow. Today I am a Holistic Health Professional, Bodyworker, Yoga & Qi Gong Teacher and travel the world to teach courses sharing my healing gift and guide people towards discovering the inner power within themselves and re-connecting to their natural being.
Get to know my Co-teacher Mickey Space
World explorer, Mickey has spent much time traveling India and Thailand amongst his many destinations and has studied Yoga from several inspiring teacher worldwide. With a journey of yoga of nearly 30 years, In 2007 he graduated with a 900 hour in depth teachers diploma at Gita International and has been teaching classes professionally and running in-depth retreats ever since. His style is eclectic due to his diverse experience and background, incorporating all the aspects of Yoga in a class, will challenge students physically, educate them anatomically and inspire them spiritually, always with a sense of lightness, humor and joy. Discover all about Mickey on his Instagram.
Upcoming SOUL IN TOUCH - Trainings & Retreats
Thai Yoga Bodywork / Yoga Thai Massage
STAY TUNED FOR UPCOMING EVENTS
Subscribe to my e-mail list and get regularly informed about trainings, retreats, workshops and much more